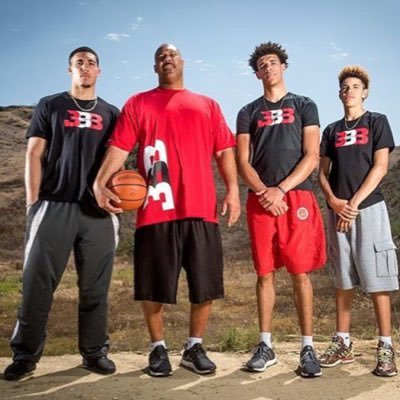 By Samantha Markley and Razmig Messerian of Loza & Loza LLP
LOS ANGELES — On May 4, 2017, LaVar Ball made headlines by releasing Lonzo Ball's first signature shoe, the ZO2 Prime. The now infamous sneaker has stirred controversy mainly for its price, which starts at $495 and tops out at just under a cool grand for the autographed version. Putting aside its price, the ZO2 also raised eyebrows within 24 hours of its release after Ohio State wide receivers coach Zach Smith accused the ZO2 logo of being lifted from his own "Zone 6" logo.
This claim by Zach Smith may not be the only instance of Big Baller Brand running into potential trademark rights issues. Recently, two intellectual property attorneys, Samantha Markley and Razmig Messerian of Loza & Loza LLP have identified what may prove to be yet another issue for the Ball family's Big Baller Brand: consumer confusion as to who is the source of goods bearing the "BBB" mark.
Big Baller Brand currently sells many different apparel items, such as hats, t-shirts, and sweatshirts, with its "BBB" logo, prominently featured front and center on many of these items, such as these t-shirts: https://bigballerbrand.com/collections/mens/products/heather-red-gold-pocket-logo
The problem is that the BBB mark is already a registered trademark of Augusta Benelux B.V., which owns and operates a cycling company called BBB Cycling International. The latter has been using the BBB mark in connection with apparel, such as "bicycle clothing, namely, long and short sleeve shirts, and t-shirts for almost 15 years.
"Any time you have a company using a mark or logo on products that are identical or substantially similar to goods identified in another company's trademark registration for the same mark, there may be a reasonable claim for consumer confusion and therefore potential trademark rights at issue," says Razmig Messerian. Big Baller Brand uses the BBB logo on its t-shirts and sweatshirts, which arguably causes consumer confusion as to whether these t-shirts and sweatshirts are manufactured by, endorsed by, or are otherwise associated with Augusta Benelux B.V.
"Even though Augusta Benelux B.V.'s registration is for bicycle clothing and Big Baller Brand aims to be a lifestyle brand, all of the products appear to be in the athletic space and consumers may naturally associate Big Baller Brand with basketball. Overlap in relevant consumers is a factor that may lead to consumer confusion," says trademark attorney Samantha Markley. "If Augusta Benelux B.V. brought a trademark infringement action under the Lanham Act, they could request an injunction and monetary damages, including all profits made by Big Baller Brand's allegedly infringing goods," says Mr. Messerian. "Defending such a suit alone could cost the Ball family a lot of money," he continues.
Augusta Benelux B.V. has not yet publicly expressed any discord with Big Baller Brand's goods, and whether Big Baller Brand's "BBB" logo is actually impinging any trademark rights is ultimately for the courts to decide. The main takeaway is that any company looking to promote a brand or logo on their goods should carefully assess whether another party already has trademark rights in a similar mark used in connection with goods or services that may have consumer overlap with their own goods.
About Loza & Loza LLP
At Loza & Loza (www.lozaip.com), we are committed to helping our clients obtain and protect the rights to their innovative ideas and intellectual property portfolios. Our clients include small start-up ventures, individual inventors, and Fortune 500 companies. We represent clients across a wide variety of industries, including software, engineering, electrical, telecommunications, internet, medical devices, and computer technologies. Building on our legal expertise, many of our attorneys have advanced technical degrees and professional backgrounds in technology, engineering, and healthcare. This supplementary knowledge and experience provides the ability to offer exceptional counseling and strategic advice for our clients.