WASHINGTON, D.C. — Events DC, the official convention and sports authority for the District of Columbia, has announced the discontinuation of its annual Nation's Football Classic® at the historic RFK Memorial Stadium due to a shift in corporate priorities. Ancillary events for the Nation's Football Classic® such as Technoir's Innovators Classic (a live pitch competition of minority-owned startups) and the Diversity in Sports Forum (a panel discussion and career-fair to provide insights for the next generation of sports industry leaders) will continue in Fall 2017.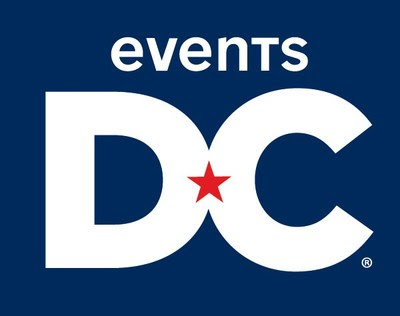 "Events DC enjoyed the exciting matchups and great relationships with our local partner, Howard University, and visiting schools Hampton University and Morehouse College for the Nation's Football Classic over the past six years," said Gregory A. O'Dell, Events DC president and CEO. "The annual Classic in Washington, DC was more than just a game – with ancillary activities celebrating the passion and tradition of Historically Black Colleges and Universities.  As our organization continues to evolve, we feel it is the right time to shift our efforts onto other exciting programming as well as the implementation of our short-term redevelopment project for the historic RFK Stadium-Armory Campus."
Initiated in 2011 in partnership with AT&T, the game's title sponsor, and Pepsi, the game's official beverage partner, the Nation's Football Classic specifically featured teams of historically black colleges and universities (HBCUs) to celebrate the passion and tradition of HBCUs, recognize the history of service to others by their students, faculty, and alumni, highlight the unity of African-American culture, and honor the heritage of its participating institutions.
"Though we are sad to discontinue one of our primary produced events, we are now able to pivot our investments from one larger event to several smaller ones as we continue to activate the RFK Stadium-Armory campus and beyond," said Erik A. Moses, Events DC senior vice president and managing director of sports, entertainment, and special events. "We would like to thank all the students, alumni, faculty and sponsors whose tremendous support since the Classic's unveiling made this event a staple for the regional HBCU community over the past six years—especially Howard University, a true partner each year since the Classic's unveiling."
About Events DC
Events DC, the official convention and sports authority for the District of Columbia, deliver premier event services and flexible venues across the nation's capital. Leveraging the power of a world-class destination and creating amazing attendee experiences, Events DC generates economic and community benefits through the attraction and promotion of business, athletic, entertainment and cultural activities. Events DC oversees the Walter E. Washington Convention Center, an anchor of the District's hospitality and tourism economy that generates over $400 million annually in total economic impact, and the historic Carnegie Library at Mt. Vernon Square. Events DC manages the Stadium-Armory campus, which includes Robert F. Kennedy Memorial Stadium and surrounding Festival Grounds, the non-military functions of the DC Armory and Maloof Skate Park at RFK Stadium. Events DC also built and now serves as landlord for Nationals Park, the first LEED-certified major professional sports stadium in the United States. The most recent addition is Gateway DC, an innovative and versatile space featuring a covered and open-air pavilion in the center of a 1-acre park, conveniently located in the Congress Heights neighborhood of Washington, DC.
NOTE: For more information, please visit www.eventsdc.com or find us on social media – Facebook (Events DC), Twitter (@TheEventsDC or @TheEventsDC_SED for sports and entertainment) and Instagram (@EventsDC).