NEW YORK – The National Hockey League has announced the dates, starting times and national television coverage for the 2018 NHL Stanley Cup Playoffs First Round, which begins Wednesday, April 11.
All times listed are ET and subject to change.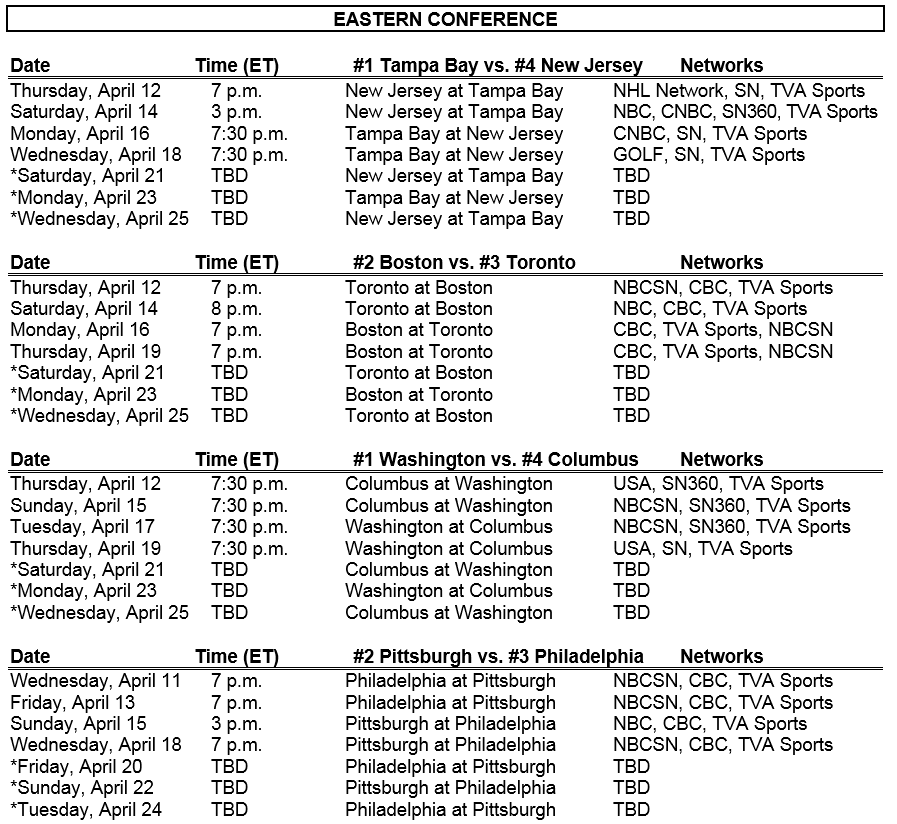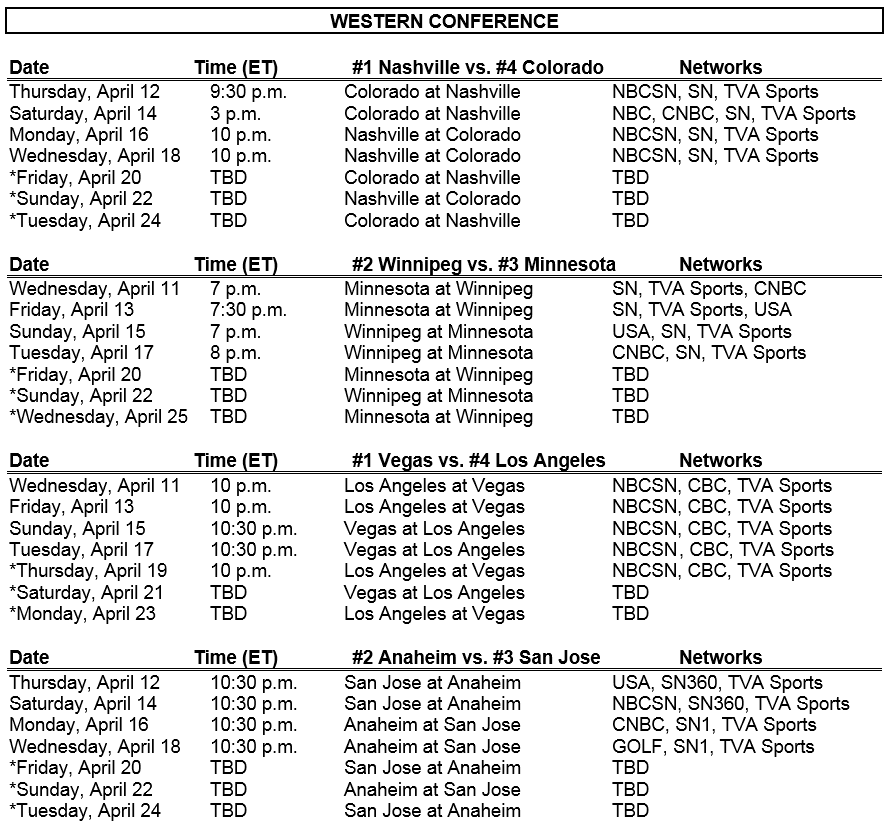 * if necessary
TBD – To Be Determined
Starting times and national broadcast information for games listed TBD will be announced when available.
NHL Network's extensive coverage of the 2018 Stanley Cup Playoffs will begin Monday, April 9 with an in-depth preview of the First Round with NHL Tonight: Western Conference Playoff Preview at 6:00 p.m. ET. Later that night, NHL Network's Mike Johnson, Brian Lawton, Hockey Hall of Famer Scott Stevens, Kevin Weekes and Tony Luftman will analyze all 16 playoff teams in NHL Network Roundtable: Stanley Cup Playoffs at 8:00 p.m. ET. NHL Tonight: Eastern Conference Playoff Preview will air the following night, April 10 at 6:00 p.m. ET and NHL Network will air live coverage before and after every Stanley Cup Playoff game, including analysis and demonstrations on NHL Tonight. NHL Now will also recap and preview each playoff matchup weekdays at 4:00 p.m. ET, including NHL Network's Jackie Redmond reporting live on-site from the Golden Knights' historic first-ever playoff game this Wednesday. Additional programming details will be announced as necessary.